All family members studied or lived in other countries. We know well how important it is to feel welcomed and free.
In VilaUSP there are students from different countries, from other cultures, with other customs.
It is important to know and to respect these customs. It is also necessary to have rules of coexistence that everyone knows and respects. For example, you need to combine the way you store food in the refrigerator and shared cabinets.
The atmosphere of the house is very important for everyone. From time to time we organize parties to receive or to say goodbye to our guests. If you want, you can tell stories or cook for all the foods of your country.
Welcome to VilaUSP. We are a family.
Friendship
Brazil is a very large country. São Paulo is a huge and complex city. Share your experience with friends.
Feel free to ask our family for help. Foreign students must regularize the visa and take other measures with the authorities. Colleagues who have been here longer can help.
Brazil is a country with many beautiful places to visit. For foreign students, traveling with friends is a very pleasant experience.
Talking, helping and being helped is a welcome behavior at VilaUSP, especially with newly arrived guests.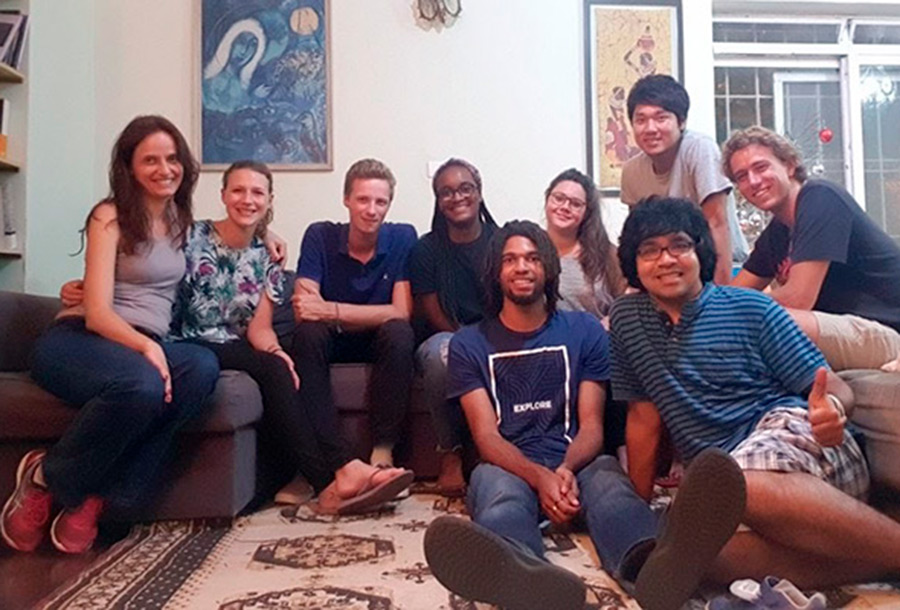 Silence
In a student hostel, silence is also very important. Usually people are reading, studying, doing research for the course they are attending at the university.
Respect your colleagues.
In VilaUSP lives a family with small children. We need to respect them too.
In particular, do not make any noise after 10 pm. This is a time limit for the parties you promote at home.
Safety
As in all the great metropolis of the world, in São Paulo there are districts that we should not visit.
In public places avoid displaying money, jewelry, computers or watches. Take care of your personal safety. If you arrive late at a party, come by Uber.
The neighborhood and the street are safe. There is a private security service on the street.
Visitors
It's nice to bring home a friend
Your family's visit is welcome. Usually they want to know if you are okay or visit Brazil: parents, siblings, partners, friends. You can host them with you on an extra mattress or in room #6. Talk to the host about the best solution.
You can bring a friend to sleep in the house one night a week for free. When the person stays a larger number of nights, he will be charged as a guest.
At this moment VilaUSP does not accept the lodging of couples. If you decide to live with someone else, we will ask you to find another hostel.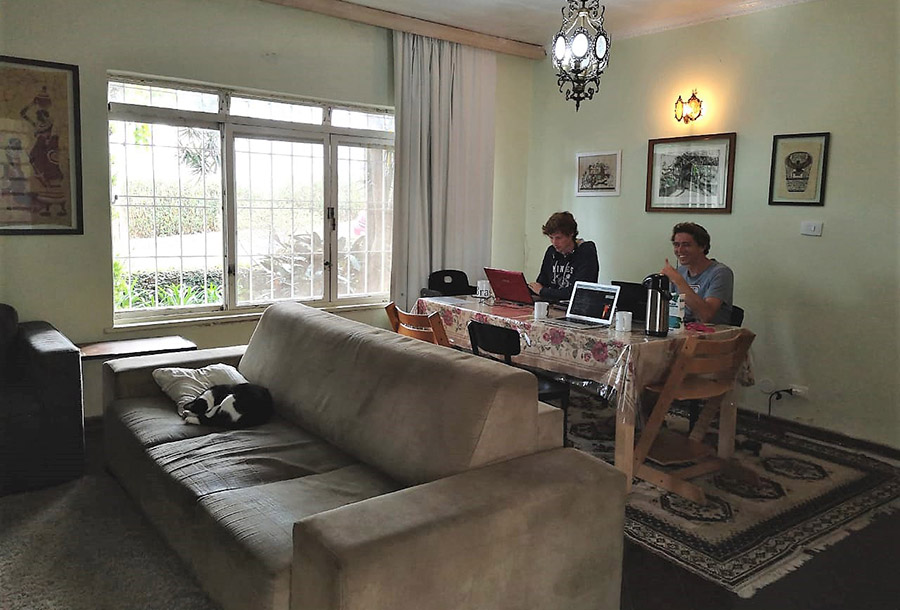 Group Work
Some students work in groups or provide private lessons for colleagues and classes in a foreign language.
Classes and group work can be done at the garden table or the balcony.
The use of collective spaces for group work and private lessons should be combined with the host and eventually with the other guests.
Special Meetings
The house is a great place for meeting people.
There is always a lot to celebrate: a birthday, a date, a barbecue, the arrival or farewell of a guest.
The events affect all guests. They must be authorized by the host and combined with the other guests.
Once you've arranged the event, place a WhatsApp notice. If possible, invite other guests to attend.
WhatsApp Group
In WhatsApp's group guests and us publish news, recommendations and sometimes the bills of the house (water and sewer, electricity, internet and TV).
If you notice, for example, a leak in your bathroom, immediately report it to the group so that the problem can be quickly corrected.
It is very important to communicate with other guests, inform about parties and use of collective spaces.